Find a Campus Job, Register to Vote, Top 10 Albion Bucket List Items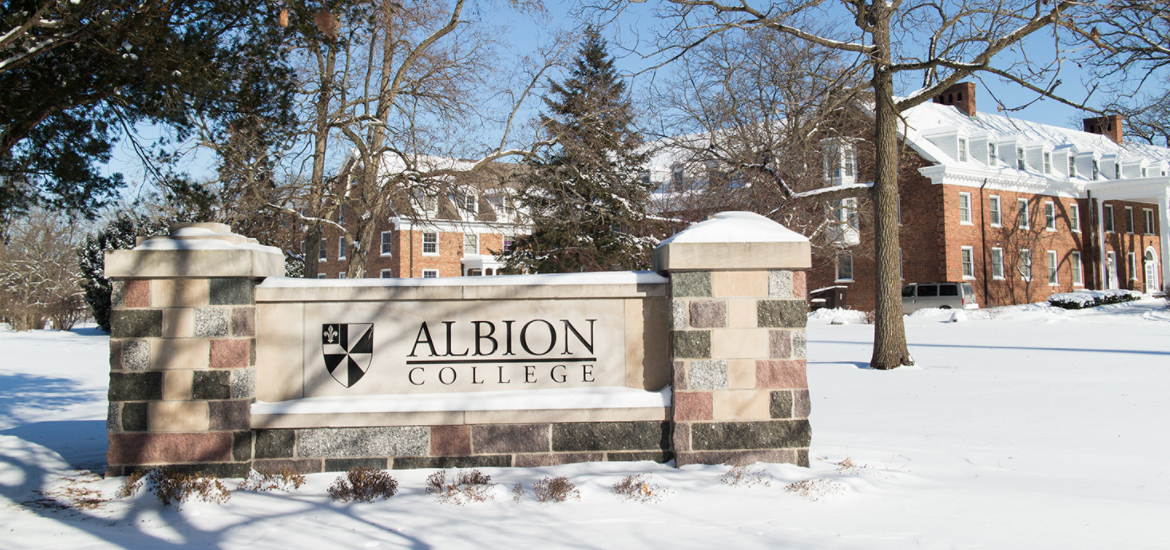 Albion College in the winter.
Q & A with Dr. J Tonight at 7 p.m., EST
Join us on Zoom tonight at 7 p.m., EST for a Q & A with President Johnson. The Summer Orientation Directors, Tracey Howard and Jennifer Yawson will start the conversation with some pre-arranged questions and then the discussion will be open for any questions you might have. This is a great opportunity for new students to meet and get to know your President and an opportunity for him to get to know you.

Dr. Mathew B. Johnson, a recognized global leader in the field of community-engaged scholarship, was appointed the 17th president of Albion College earlier this year by the Board of Trustees. His presidency officially began Wednesday, July 1, 2020.
Placement for Math, Science and Econ Courses
When it comes to algebra, it tends to be "use it or lose it!" We understand that students may forget some algebra, especially if they've not been using it recently. So, to help you prepare or improve your math placement score, we use the ALEKS system to provide practice lessons and retesting so students can refresh their skills and test again to increase their scores. These placement scores are used to determine what level of math, science or econ course you will be placed in. If you have taken the math placement test and want to improve on your score, check out the ALEKS system on your Briton Bound account on the Math Placement Page. You can also watch this video to find out why retesting before the semester begins may make sense for you. For more information, go to the Math Placement website or contact us at .
Student Employment
We look forward to having you on campus in August. Until then, we would like to share with you some resources about student employment and the registration process for finding a job on campus.

A great resource for finding a job on or off campus is Handshake. The Director of Albion College's Career and Internship Center has put together a quick video to show you how to start using Handshake even while you are still at home, to locate job opportunities on or off campus.

If you have been offered an on campus job you must complete the registration process for student employment before you begin working. Information on how to register is available in the student employment section of the College website. If you know you have been hired and will begin working remotely prior to your arrival to campus, please reach out to us at and let us know so we can provide more information about registering remotely.

We have prepared some frequently asked questions on the college website that might help you get prepared for the fall. If you have further questions, please reach out to Angie Konkle at . Enjoy the rest of your summer and we will see you in August.
Getting Prepared For Election Season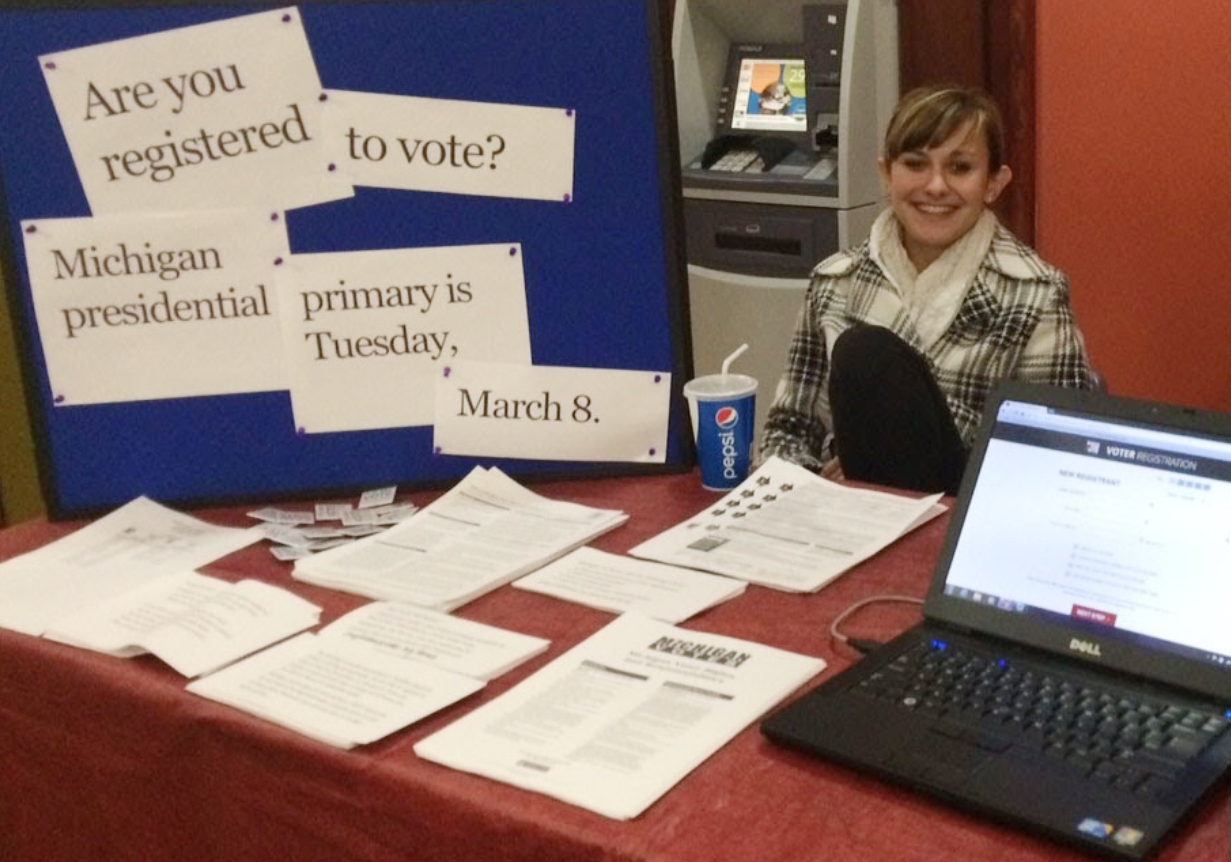 Before you head to campus, make sure you are all set up to vote from the comforts of your residence hall room for the November 3 election. Step one is making sure you are registered to vote with your home city, town, or village. Each state is different in how you register to vote (online, by mail, or in person). Visit this website or reach out to your local clerk to see how you can register. Once you are registered, you can request an absentee ballot to be sent to your mailbox on campus. Visit this website to see how to request an absentee ballot in your home state.

For Michigan residents, you can register online or deliver/mail an application to your local clerk. The same applies to requesting an absentee ballot: you can apply online up to the Friday before the election (but it is recommended to do this much earlier) or drop off an application with your local clerk.

If you have any further questions, please reach out to the staff of the Ford Institute at . Happy voting!
Cold Climate - Winter Clothes Guideline
Although it's summer now, and winter might be the last thing on your mind, we want to remind you that Michigan winters are very cold and often the winter weather starts as early as October. Whether you are from Michigan and have experienced Michigan winters your whole life, or you are living in a warm climate state and have only heard about our cold Michigan winters, we want to make sure you are prepared. In order to keep warm and enjoy the winter weather, here are some suggestions to follow, along with some suggested items to pack and bring with you.
Invest in a reliable pair of warm, waterproof snow boots and a winter coat that is long enough to cover your waist and keep the cold out.
Dress in layers as much as possible both on the upper half of your body (tank top, shirt, sweatshirt, coat) and your legs (leggings/long underwear/tights under your jeans).
Wear two pairs of socks when necessary to keep your feet warm.
Keep your head covered. You lose more heat through your head than any other part of your body. If you prefer not to wear a hat, a pair of earmuffs with a hood on your coat will also work.
Wear thick warm gloves whenever the temperature gets low. Fingers get cold very quickly, unless they are protected.
Wear a thick scarf to cover parts of your face when it's cold and windy.
Albion College Bucket List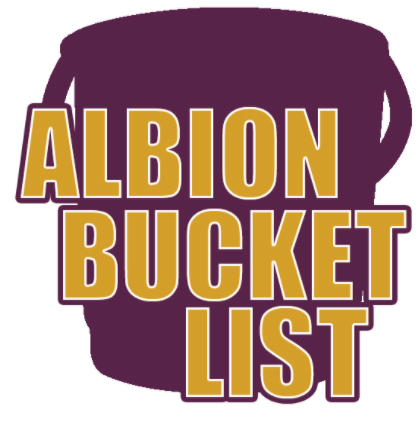 Being an Albion College student means more than just sitting in class getting a top-quality education. There are so many things to do around campus outside of class! Check out our Bucket List Video with a list of 10 things you must experience as an Albion Briton!